De Vereende verzekeringen (formerly Rialto Verzekeringen) is the company that wants to insure special risks where regular companies drop out. Here you should think mainly of persons who are no longer welcome at regular insurance companies because of:
Have driven or caused many damages
Being in arrears with premium payments
Have been convicted criminally
Have had a driving disqualification
Have committed fraud
De Vereende will always accept the insurance, but the premium is higher than with regular insurance. This excess must be paid in advance, together with the premium.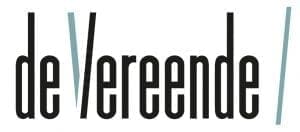 De Vereende car insurance
You have a beautiful car. Of course, you want to insure it properly. However, you have had some bad luck in the past. And, unfortunately, you have been in trouble with the law on occasion. Or you have a beautiful motorbike, but you have not always paid the insurance premium on time. Most insurers will therefore not accept you because of your (insurance) past. Or they consider your motorbike too big a risk. Sometimes you even run into a combination of the two. In that case you can go to De Vereende.
De Vereende liability insurance
With the liability insurance of De Vereende you are insured against damage that you accidentally cause to another person. Or to other people's belongings. How can you insure yourself?
- Liability for you alone
- Liability for you and your family. You can also insure your children who live in rooms for study purposes. Even your pets! If they accidentally cause damage, it is covered.
De Vereende contents insurance and building insurance
De Vereende is a special insurer for special risks. Thus, anyone who cannot take out household insurance with another insurer can qualify for a De Vereende insurance. Also when you:
- has suffered a lot of damage in a short time;
- has not paid his or her premiums;
- has committed fraud;
- has a criminal record
In general, if another insurer considers the risk too 'large or too heavy', Vereende will gladly look for an insurance option.
Calculate and conclude De Vereende at GeenNee.nl
It is not possible to take out insurance directly with De Vereende. This is possible through an intermediary such as GeenNee.nl
As the first in the Netherlands it is possible at GeenNee.nl to calculate an indicative premium for the De Vereende tariff online. Calculate online the premium for a De Vereende policy and take out the insurance directly.
Last updated: 06-05-2021
Financially certainly.
We can be reached via Chat, Whatsapp, phone or email
Please feel free to contact us if you would like to know more.
We are available from Monday to Friday from 08:00 to 18:00.