Is there a blacklist for insurers?
You may have heard of it: insurance blacklisting. A term that is often used colloquially, but actually doesn't exist at all. Yet at Alpina, we often hear from customers that they think they are on an insurance blacklist. So is a blacklist a myth? We list all the facts for you below!
What is the CIS Foundation?
Stichting CIS stands for Stichting Centraal Informatie Systeem. They store all insurance details that are important to share, such as when someone has committed fraud or has driven a car without insurance. Insurers and proxies can enter this data into the national database. The purpose of the database is to make any risks manageable for insurers and to prevent fraud as much as possible.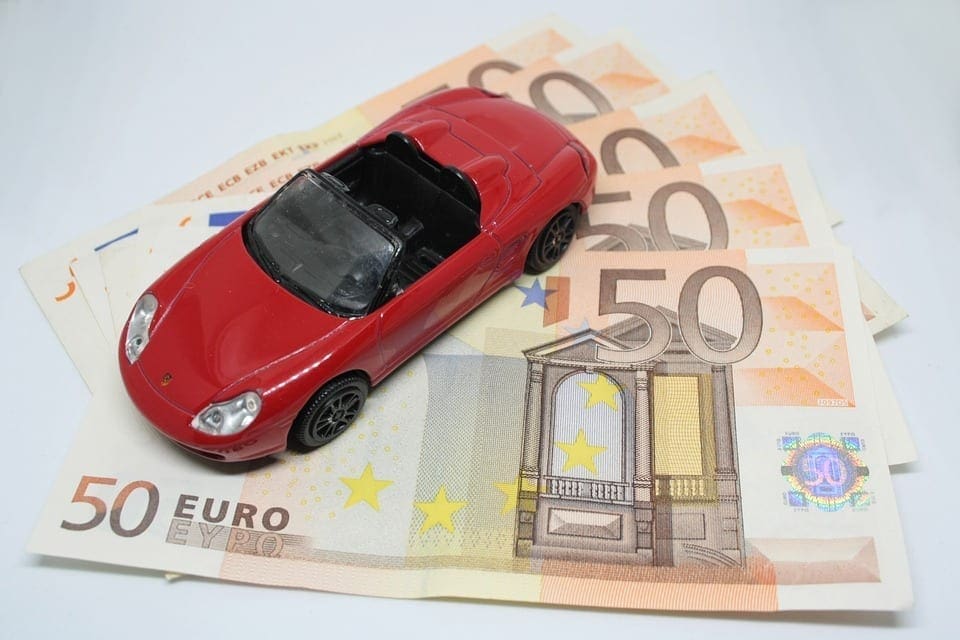 Blacklisted insurance or CIS Foundation?
Yes, such a list is actually a myth. A blacklist does not exist, but you can have a CIS registration. Insurers can check whether you have a CIS registration and why.
When do I get a CIS registration?
You may be registered with the CIS for various reasons. Let us take car insurance as an example. You can be registered if you:
has a negative number of claim-free years, as a result of which the insurance was terminated.
Has been disqualified from driving
Has caused damage with an uninsured car
You have not fulfilled agreements with the insurer, as a result of which the insurance has been terminated
Committed fraud or misused the insurer in any other way
Of course, this applies not only to car insurance, but also to scooter insurance and home insurance. If, for example, you have not paid the premium for your home insurance and it has been cancelled by the insurer, you will also be registered. One exception is health insurance. A healthcare insurer is legally obliged to accept you for the basic package of a healthcare insurance. They are not allowed to refuse you for this, but they are allowed to refuse you for additional insurances.
Insurers or agents who are affiliated to CIS must have a clear reference. For example in their policy conditions, on the claim forms, in the privacy statement on their website or in their consumer information. In this way, you as a consumer know that personal data can be registered. When terminating an insurance policy, the insurer must also inform you in writing.
How long does a CIS registration last?
How long a CIS registration remains depends on the type of report. A claim notification or a driving disqualification, for example, is removed after five years. A registration of insurance fraud is kept in the CIS database for a maximum of 8 years. If you are on the list because of a malus position (negative claim-free years), the registration will remain for fifteen months.
Are you registered with CIS? Then you can submit a request for access to your file. You can send a written request by mail with a copy of your ID. If you wish to purchase insurance through Alpina, we unfortunately cannot request this information for you. Insurers are not allowed to give us information about the content of your CIS registration due to privacy laws.
How can I take out insurance with a CIS registration?
You may notice that taking out insurance is difficult with a CIS registration. When you want to take out an insurance policy, the insurer first checks the CIS database to see whether you are registered. If you are, there is a good chance that it will not be possible to take out the insurance. What can you do if you are registered in the CIS database, but you still want to take out an insurance?
Objecting
Do you have a CIS registration, but do you think it is incorrect or unjustified? If so, you can submit a request for correction to the insurer via CIS. On the CIS website, you can use a form to indicate which details are incorrect and why you think so. CIS will then present the request to your insurer. The insurer can also choose to reject the request, which means that your CIS registration will remain unchanged. If you do not agree with this, you can submit a complaint to the insurer's complaints committee. There is also the option of submitting a complaint to the Financial Services Complaints Institute. The last step is to take your complaint to court.
Insuring a car with a CIS registration
Can you, with a CIS registration, still take out a car insurance? If you are in the CIS database, there are not many insurers who will accept you as a policyholder. As you have already read, you can lodge an objection in the hope of having your CIS registration removed. If that does not work, you can always contact the insurer De Vereende. They specialise in special cases when it comes to insurance. De Vereende has a broader acceptance policy than other insurers. In principle, the insurance company accepts everyone. However, this is offset by a higher premium.
Insure contents with CIS registration
Your home contents insurance may also be refused. Insurers can decide for themselves who they want to insure, as they have no obligation to accept insurance. Of course it is very annoying to be refused at the moment that you want to insure your possessions properly. Also for your household contents insurance you can go to the insurance company De Vereende. One of the conditions is that you pay the first three months of premium in advance.
Insuring a scooter with a CIS registration
Did you drive your scooter too much damage? Or have you been disqualified from driving? Then you may have problems insuring your scooter. At De Vereende they do not make this difficult and you can still insure your scooter. In addition to the four standard types of cover, you can also opt for certain supplementary cover. This way you can compose your scooter insurance yourself.
Insuring a motorbike with a CIS registration
When you have purchased a motorbike, you want it to be properly insured. You can choose from various types of insurance. In addition, you can even insure accessories and motorbike clothing. Apply online for your motor insurance at De Vereende.
Liability insurance with CIS registration
It is possible to take out liability insurance via De Vereende. This way you are insured against damage that you accidentally cause to another person or another person's belongings. You can take out liability insurance for yourself or for your entire family. It is also possible to insure your pet. That's great, because then you are also insured if your dog accidentally destroys the couch of a family member.
Home insurance with CIS registration
With a building insurance through De Vereende you are insured against damage to your home. This also includes immovable goods (goods that cannot be moved), such as a kitchen. Although it is of course nice that you can go to De Vereende, you will probably end up cheaper with another insurance company. You do not have to use De Vereende forever. As soon as your CIS registration is deleted or cancelled, you can take out insurance again with another insurance company.
CIS registration? GeenNee.nl helps you with your insurance!
Do you have a CIS registration and are you unable to take out insurance? We will be happy to help you! Our mission is to place you with a regular insurance company. Should that still not be possible, then we cooperate with the insurance company De Vereende. With us you can very easily calculate online an indication premium for your insurance through De Vereende. Do you still have questions or do you want to discuss the possibilities? Then please contact us. You can reach us at telephone number 088-688 37 00. Together we will make sure that you are well insured.
Calculate your insurance premium online
Last updated: 10-05-2022
Financially certainly.
We can be reached via Chat, Whatsapp, phone or email
Please feel free to contact us if you would like to know more.
We are available from Monday to Friday from 08:00 to 18:00.