What does a CIS registration mean?
A CIS registration means that your personal data are registered in the database of Stichting CIS. This database is accessible for all affiliated insurers and agents. But when exactly do you get a CIS registration? And how will this affect your future insurance? We are happy to explain it to you in this article.
CIS Foundation
CIS stands for Central Information System Foundation. Stichting CIS stores all insurance data that is important to share with insurers, such as claim reports, when someone has committed fraud, or has driven damage in an uninsured car. Insurers and agents can put this data into the national database. The database aims to make any risks manageable for insurers and prevent fraud as much as possible.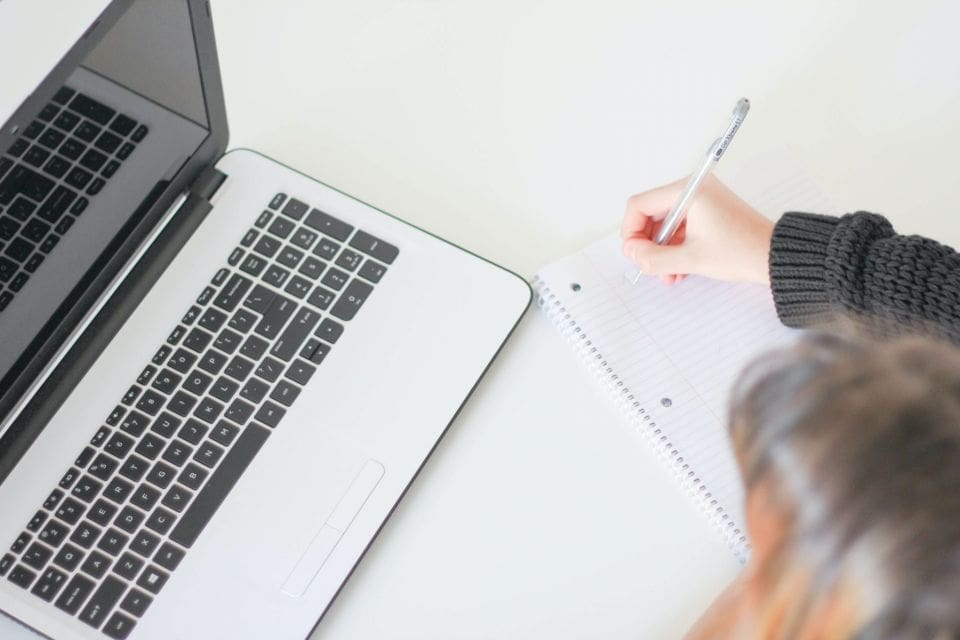 When will personal data about you be recorded in the CIS database?
There may be certain registrations of you in the CIS database, for example, if you:
Claiming insurance coverage
Received a disqualification from driving
Has caused damage with an uninsured car
Failed to keep agreements with the insurer, resulting in the insurance being terminated.
Committed fraud or otherwise misused the insurer.
Insurers or agents affiliated with CIS must clearly point out the use of the CIS database . For example in their policy conditions, on claim forms, in the privacy statement on their website or in their consumer information. This way, you as a consumer know that personal data about you (may) be registered.
Consequences of a CIS registration
When applying for insurance or submitting a claim report, an insurer checks whether the answers you have given in this regard have been answered truthfully. A check is made in the CIS database and on that basis it is examined whether you filled in the application form truthfully. A check is done to see if and if so what registrations are in the CIS database. If you are registered in the CIS database, this is not a reason to reject your application for insurance. Thus, a CIS registration does not necessarily affect your application for insurance. Suppose the registration in the CIS database is a fraud alert, however, it may have consequences.
How long does a CIS registration last?
When your CIS registration disappears from the database depends on the type of report:
After this time, your CIS registration will automatically be deleted from the database. You will not be personally informed when the registration has been deleted.

| Type of notification | Duration of registration |
| --- | --- |
| Non-compliance with financial obligation | 3 years |
| Damage | 5 years |
| Driving disqualification | 5 years |
| Breach of contractual obligations | 5 years |
| Insurance fraud | 8 years |
Challenging or reversing CIS registration
In your opinion, is the CIS registration incorrect or unjustified? Then you can always challenge it. You can object by submitting a request for correction either directly to your insurer or via Stichting CIS. On the website of Stichting CIS you can download a form on which you indicate why you think the registration should be corrected. Stichting CIS will then submit the request to your insurer. The insurer must then accept or deny your request. If your request is refused, the CIS registration will stand. Do you disagree? Then you can file a complaint with the insurer's complaint committee. The next step is to submit the complaint to the Financial Services Complaints Institute. In extreme cases, you can take your complaint to court. Keep in mind that this often involves high legal costs, such as attorney fees.
Delete CIS registration
Unfortunately, you cannot remove a CIS registration yourself. Neither can Stichting CIS or your new insurer do this for you. The organization that registered you must also remove the registration again. It is therefore important that you know who registered you and why. To do this, you can submit a request for inspection to Stichting CIS. If you request your registered data from Stichting CIS, you will get an exact representation of the information about you in the CIS database: who registered you, when and why.
Problems with insurance
A CIS registration need not cause any problems in terms of obtaining insurance. The underwriting policy of the insurer where the insurance application was submitted, in combination with the answers you provided during the application, determines whether or not you will be accepted as a policyholder. Therefore, whether you are in the CIS database and how often does not affect this. This is because the CIS database is used as a control tool, and not as a rejection tool. By using and checking the CIS database, insurers have more security.
Buy car insurance
You are required to have at least third-party insurance for your car. Without TPL insurance you are not allowed on the road and therefore cannot use your car. Insurance company De Vereende has a broader acceptance policy and in principle accepts everyone. At De Vereende, even with a CIS registration, you can always take out car insurance.
Take out scooter insurance
Have you been damaging your scooter too often? Or, for whatever reason, have you had a driving disqualification? The claim reports and driving disqualification are probably registered in the CIS database. No worries, you can always turn to De Vereende. This way you can still insure your scooter. In addition to the four standard coverages, you can also opt for additional coverages. This way you compose your scooter insurance completely by yourself.
Take out motorbike insurance
Are you the proud owner of a motorbike? Then of course you want to insure it properly. A motor insurance policy from De Vereende makes sure that you are insured the moment you cause damage to others. You can also choose for a limited casco or a full casco. Even possible accessories can be insured. In this way you know for sure that your motorbike is fully insured in case of damage.
Take out contents insurance
Home contents insurance is actually indispensable. Your possessions in the house can be damaged in many different ways. With a De Vereende contents insurance the damage is compensated by the insurer and the damaged items can be repaired or replaced. You can apply for your household contents insurance very easily online. Please note, however, that insurance with De Vereende can only take effect after you have paid the first premium AND after you have returned the application form fully completed and signed. It may therefore take a few days before you have coverage.
De Vereende contents insurance? Calculate your premium!
Take out liability insurance
It is also possible to take out liability insurance via De Vereende. This way you are insured against damage you accidentally cause to another person or another person's belongings. You can insure yourself, but also your partner or the whole family. It is even possible to insure your pet. If your pet accidentally causes damage, you are therefore also insured.
Calculate an indicative premium with De Vereende
With us you can, as the only one in the whole of the Netherlands, already calculate an indication premium for your insurance with De Vereende. This way you will not be faced with a surprise later on. For this you can use our handy online comparison tool. After completing a number of personal details, you will already see an indication of the monthly premium. Please note that this is an indication, after sending your application De Vereende will calculate the final premium.
Calculate your insurance premium online
We can be reached via Chat, Whatsapp, phone or email
Please feel free to contact us if you would like to know more.
We are available from Monday to Friday from 08:00 to 18:00.