6 examples of insurance fraud
There are countless examples of insurance fraud. However, some fraudsters do not see what they are doing as insurance fraud. It sometimes seems like something small and innocent. Nevertheless, you had better be careful, because committing fraud has major consequences. There are different types of insurance fraud, for example:
Lying or concealing when applying for insurance
Intentionally causing damage
Claiming more damage than was actually suffered
Pretending to suffer damage or distorting the facts
To make it clear what insurance fraud is, we give you 6 examples of insurance fraud below.
#1 Adjust your insurance cover beforebefore you claim the damage
A clear example of insurance fraud is adjusting the coverage of your insurance before claiming the damage. Suppose you drive into a pole and have a big dent in your car. Your WA + limited Casco car insurance does not cover damage to your own car. Therefore you quickly increase the coverage to WA + full casco, before you claim the damage. Then damage to your own car through your own fault will be compensated and you will receive a compensation from your insurer. So you claim an old damage on the new coverage.
#2 Lying or withholding information on an insurance application
It seems like such a small thing, answering a question with 'No' that you should actually answer with 'Yes'. However, the insurer asks these questions for a reason. An insurer wants to get a clear and complete picture of who and what exactly they are insuring. That is why they always ask a policyholder a number of acceptance questions before they decide whether or not to accept the application. An insurance contract is based on trust. If you conceal information or lie on your insurance application, the insurer cannot trust you to follow the insurance rules. You deliberately mislead the insurer, hoping they will accept your insurance application. This is considered a form of insurance fraud.
#3 Stage a collision or burglaryscene
Another example of insurance fraud is staging a collision or burglary with the aim of collecting insurance money. It is up to the insurer to prove that it was staged. In some cases, this is not difficult, for example if a window has been smashed from the inside or if there were accomplices who were willing to talk. Did you endanger other people with a staged collision or burglary? Then the punishment may be heavier than you think.
#4 Report something broken as stolen
Did you accidentally drop your mobile phone? Then you might consider reporting it as stolen to your insurer. Then it will fall under your home contents insurance and you will receive compensation. We will use a mobile phone as an example, but it also happens that a car or laptop is reported as stolen when it is not. If the insurer launches an investigation and finds your mobile phone, laptop or car in the house or garage, you have a problem. Because then you will be registered as a fraudster and you will have problems taking out insurance from then on.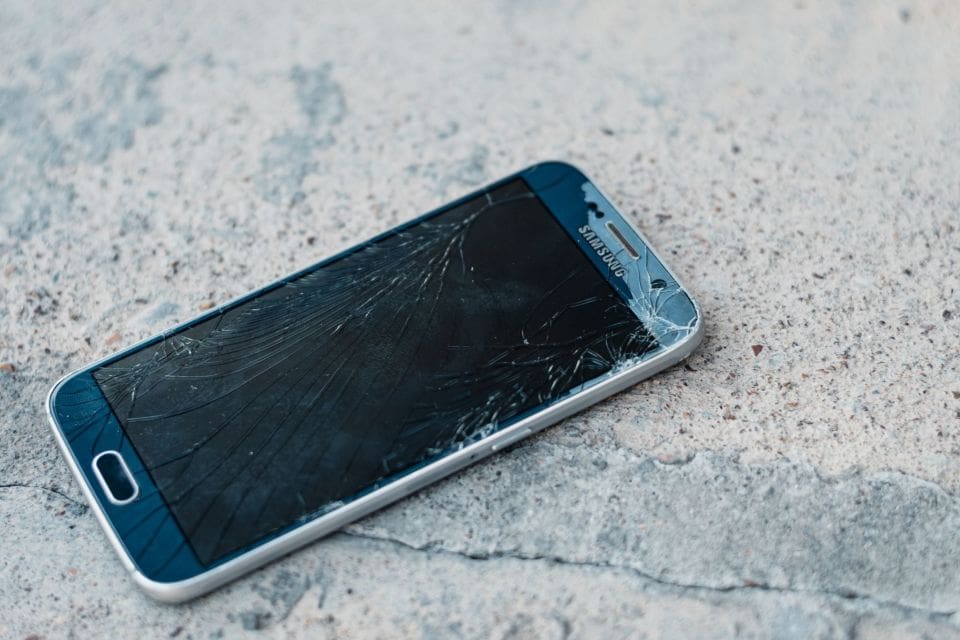 #5 Report more items than were actually stolen
Suppose your house has been broken into. A number of items have been stolen, such as a television and an iPad. It is then very tempting to report an extra mobile phone or some jewellery as stolen when submitting the claim. After all, there has been a break-in anyway. Unfortunately, this really is a form of insurance fraud. People who do this are seen as 'opportunistic' fraudsters.
#6 Claiming a few old dents in your car when reporting the car damage
You have a number of dents in your car due to a collision. There are already a number of older dents that you have never had done anything about. When reporting the car damage , you decide to report all dents. Are you committing insurance fraud? Yes, because you are abusing the situation in order to benefit yourself. These dents were made earlier and therefore you are not entitled to compensation for them.
Calculate your insurance premium online!
We can be reached via Chat, Whatsapp, phone or email
Please feel free to contact us if you would like to know more.
We are available from Monday to Friday from 08:00 to 18:00.